Kane Chamber of Commerce
Kane Area Development Center
COMMUNITY, BUSINESS, OPPORTUNITY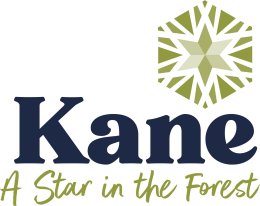 The Kane Area Development Center on 63 N. Fraley Street in Kane, Pennsylvania, is comprised of the Kane Chamber of Commerce, the Kane Area Industrial Development Corporation (KAIDC), and the Kane Area Revitalization Enterprise (KARE). Together, they support existing and new businesses and provide economic opportunities to secure the long term future of the Kane Area.

This office is essentially a "one stop shop" for new and existing residents, tourists, and businesses of all sizes. They all work towards revitalizing the community under the brand of "A Star in the Forest."

Whether you are looking for area attractions, business referrals, business startup assistance, a copy or fax service or even a friendly face, the Kane Area Development Center can certainly be of assistance.


Hours
Tuesday to Friday: 10 am – 2 pm

Kane Chamber of Commerce
Kane Area Development Center
63 N. Fraley Street, Suite 101
Kane, PA 16735
814-837-6565
director@kanepa.com

www.kanepa.com
See Us on Facebook